Remote Health and Patient Monitoring
aTouchAway™ Platform
Ease of Use
Easy to Learn and Use
As a patient or supporting family member using aTouchAway you have more than enough to cope with than learning a new app.
aTouchAway was designed to be incredibly easy to learn and use for almost anyone – even people who aren't particularly tech-savvy, have low vision or mobility challenges.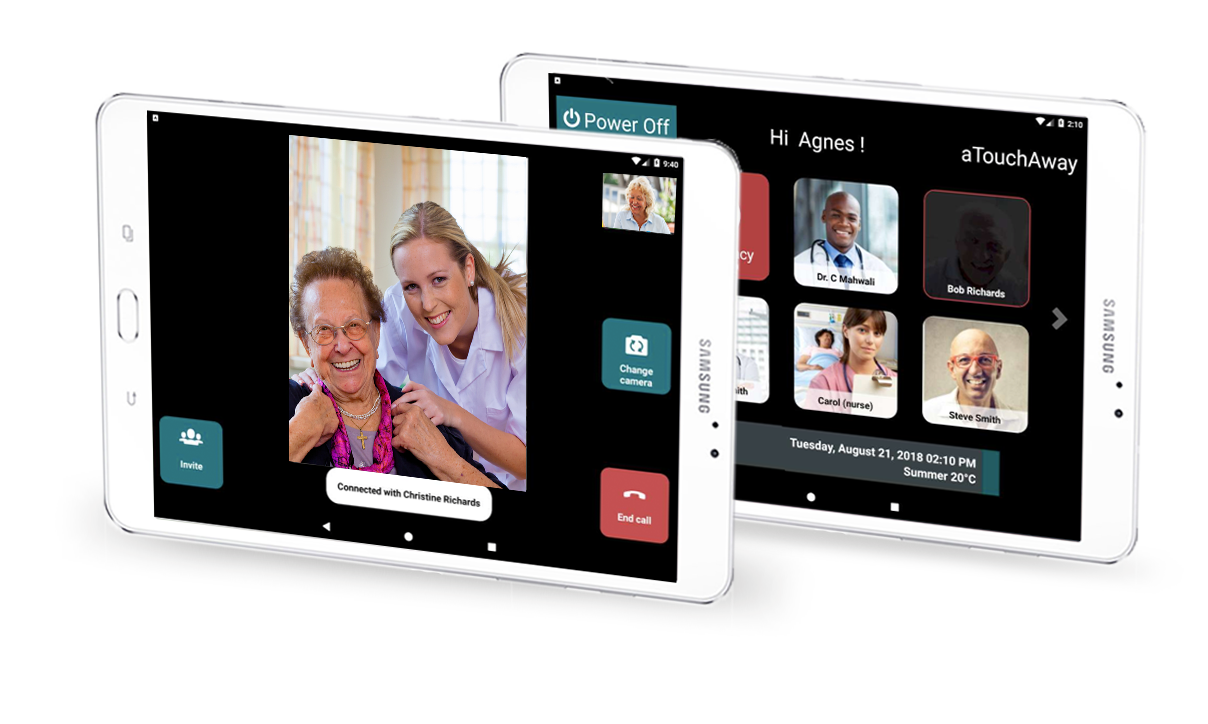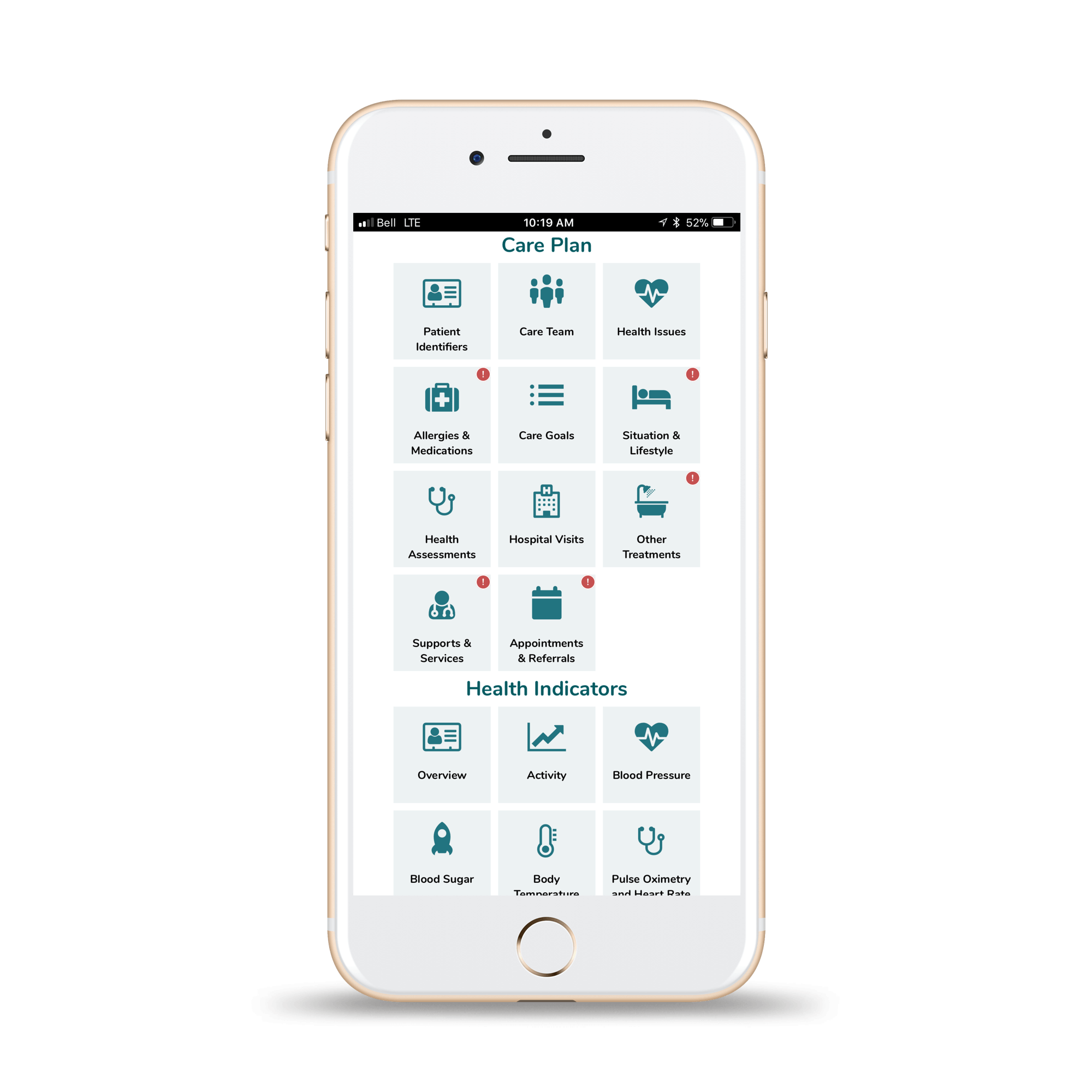 Fully Secure
Your privacy and the security of your personal health information is of critical importance. aTouchAway complies with federal regulations for private health data in both the USA and Canada.
Stay Organized and in Control
Managing multiple conditions is complicated – aTouchAway helps you manage
Reminders – like when to take certain medications
Store instructions from your care providers – your care plan could include goals for physical activity or dietary restrictions
Automatically uploads information from home monitoring devices (like blood pressure or heart rate)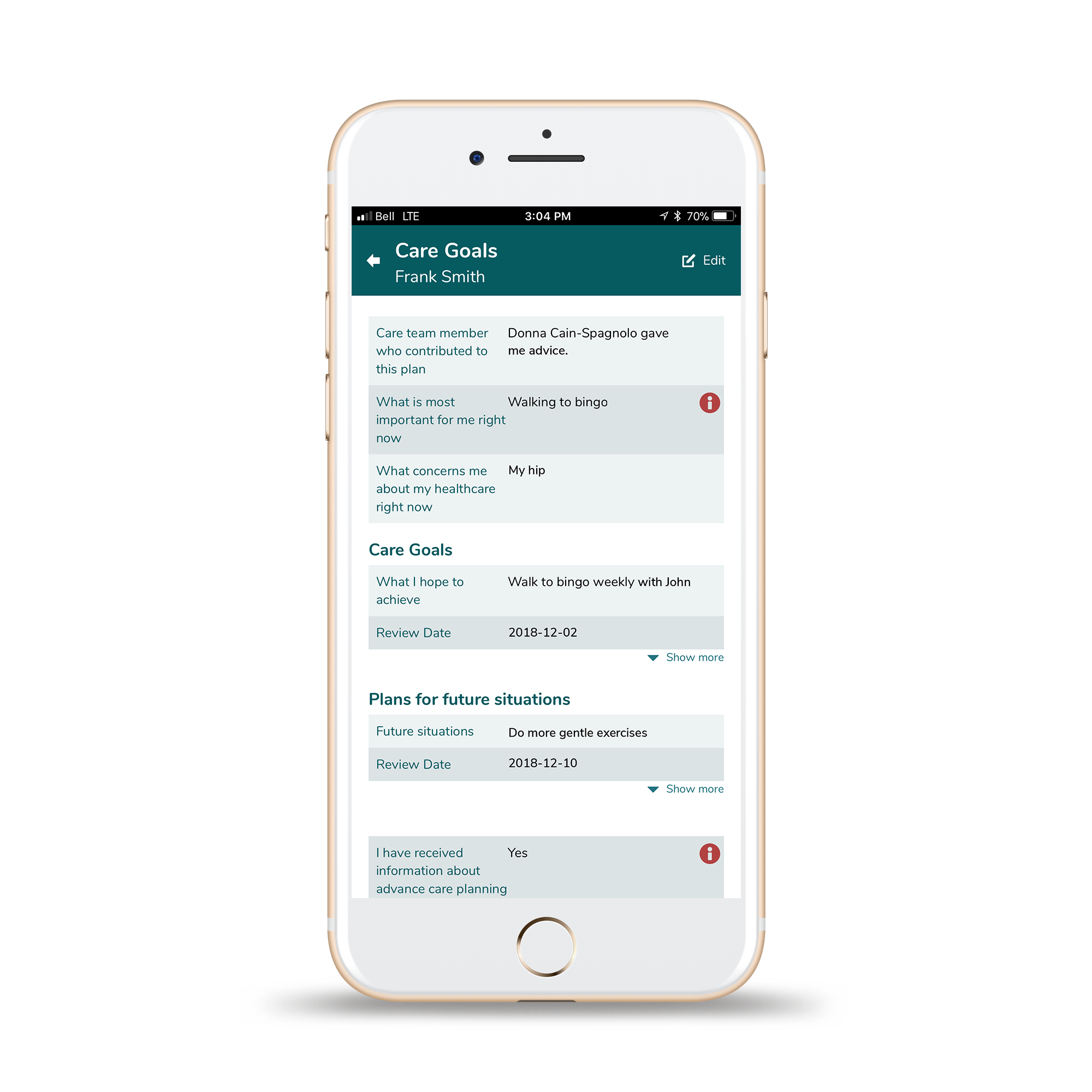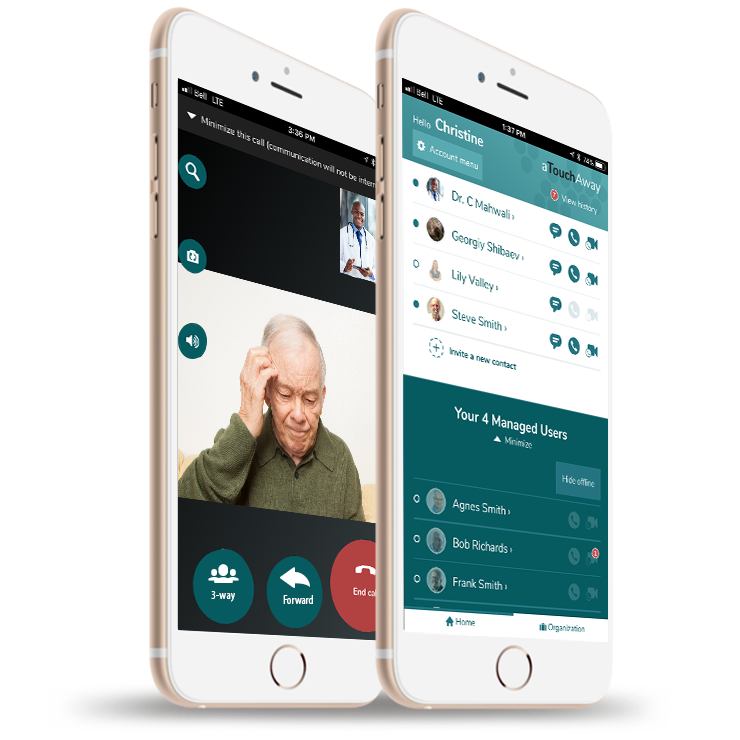 Connected to What Matters
Have a question? Not sure if you need to go for an office visit? Send a message to someone on your care team via text message, or schedule a video call that you can make from the living room.
You can also include family members to aTouchAway and choose what they are allowed to access. Enjoy easy video visits, or share news with everyone at the tap of a button.