aTouchAway™ Platform
What Sets Us Apart

Remote Patient Monitoring (RPM) helps healthcare organizations drastically reduce their readmission rates, improve patient health outcomes, and create a significant ROI. It is why the RPM market is growing at about 14% every year. But with so many vendors claiming to have an "RPM Solution," how do you tell them apart? The mTelehealth RPM Solution Powered by aTouchAway™ is unique in many ways. We have THE PROOF in studies whereby we have helped hospitals slash readmissions rate by 85% (read the full case study here).
If you would like to know what sets us apart, ask yourself these questions when comparing any competitor to the mTelehealth RPM Solution Powered by aTouchAway:

Does the RPM platform cater to ALL care team members?
RPM solutions have two major clinical applications. Chronic care and acute care. Both of these care scenarios go beyond the usual doctor-patient relationship as it requires cooperation from other care team members such as nurses, specialists, therapists, and even family members. In order to be truly effective, a platform must take into account all the intra-relationships that are a part of your organization's process.
The aTouchAway patented Circle of Care™ was created to address this very need. The Circle of Care concept was designed to keep the patient at the center and form a circle around them consisting of all their care providers. Our platform enables the Circle of Care and patients to exchange critical health information such as care plans, medications, and health indicators. It keeps everyone on the same page while optimizing the level of care the patient receives and eliminating excess Full-Time Equivalents (FTE's).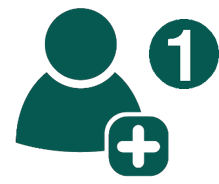 Does the RPM platform put the patient first?
Often in healthcare, silos of information and exchanges can develop which fragment the patient experience throughout the care continuum. The patient can feel lost as they see themselves as a small cog in the big machine, rather than being at the center of care. 
The aTouchAway Circle of Care, once again, remedies this as it takes care collaboration to new heights. Whether it is a physician, nurse, clinical staff, or a family member, all of them can collaborate on one care strategy using our platform, keeping the patient at the center. When everybody is using the mTelehealth RPM Solution Powered by aTouchAway to drive care for the patient, it becomes a full-fledged collaboration suite. Every member of the care team is updated on the patient's progress from vital sign readings, and other patient-generated outcomes/input, as the care plan is being implemented. They can better coordinate their efforts to manage the patient's case. They can also collaborate more effectively due to quicker and more frequent episodes of communication that our technology enables. Thus the patient need not move around. The care team moves around the patient.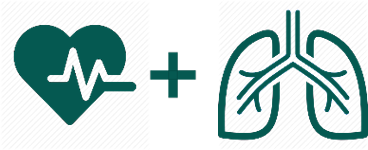 Can the RPM platform handle more than one chronic disease?
Remotely monitoring patients to manage health is not the same as remotely monitoring patients to manage diseases. Managing basic health can be achieved by self-monitoring signals through wearables. RPM has a far more serious task of managing chronic diseases, which can drastically affect the health of the patient if left unmanaged. To add to this, managing more than one chronic disease is far more complex than managing a single chronic disease. It requires more correspondence with the patient.
The mTelehealth RPM Solution Powered by aTouchAway has the features, devices, and technology to handle multiple chronic diseases, the ones responsible for putting your patients in a precarious position. We have developed specific workflows for each chronic condition, that come with a set of actions and responses tailor-made for those conditions. Based on the patient's diagnosis, a workflow can be started for them that leads to the best possible clinical outcome. Furthermore, new workflows can be developed by healthcare professionals for the target condition/conditions.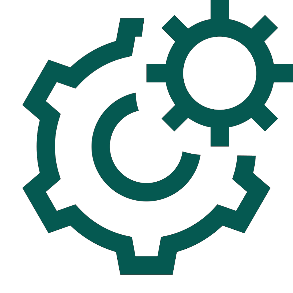 Does the RPM platform have automation for the whole care process?
Healthcare is a demanding and time-sensitive profession. It is not enough to have elaborate action plans when they have to be triggered manually at each step and shared across multiple care professionals and caregivers.  There has to be a better way, where effort is only reserved for making really important clinical decisions.  
This is where the aTouchAway automated protocols are essential. Depending on certain readings, test results, or a patient's responses to questions posed by the aTouchAway platform, the patient is automatically directed to different pre-configured sequences of actions. When all protocols in the workflows are automated, it saves clinicians valuable time which they can use to monitor progress and treat more severe cases. The protocols of each workflow are personalized for each patient and can be changed on-the-fly by members of the care team according to any adjustments in the revised care plan for any patient.  Automation leads directly to a successful RPM program, benefiting the patient and health organization.  It produces action items for the care providers while driving patient adherence and engagement.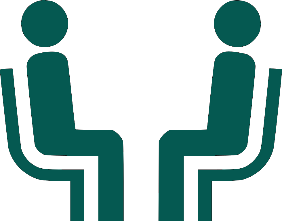 Does the RPM platform act as a coaching tool?
In many instances, RPM is used only to monitor patient data and intervene when necessary. This relies on patient engagement but does not demand the same level of clinician engagement. This can lead to confusion as to who should do what. 
The scope of the mTelehealth RPM Solution Powered by aTouchAway is much broader. It is used for care coordination and serves to initiate proactive clinical utilization. Different roles have different responsibilities in the patient journey. aTouchAway permits one to digitize any healthcare educational or work process resources and map the care workflow to those forms, documents, or content uploaded to the system.  The result educates and coaches care providers on proper procedures as it relates to certain types of diseases or certain patient cases.  Even in cases where there is less than optimal patient engagement, the clinicians are well-suited in utilizing the platform to gain and refresh knowledge and experience to focus on any particular case. Therefore, aTouchAway can not only provide care to patients, but also assist health professionals in following a workflow through which they can receive further training. Educational resources can be integrated for greater care support and care delivery.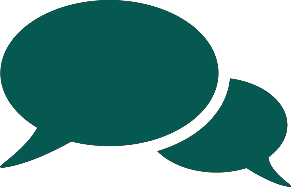 Is the RPM platform equipped with multiple languages for a diverse patient population?
Language and communication ofter pose a significant barrier to the quality of healthcare provided, especially due to the continuous changes in the demographics of a community. Studies have shown greater compliance to care plans when patients are able to communicate in their native language. This is why many hospitals have certified medical interpreters. 
Our mTelehealth RPM Solution Powered by aTouchAway comes loaded with all the multiple languages, including Spanish, French, and Mandarin. This ensures that every patient receives the care they need in their familiar language. Not only does aTouchAway offer multiple language settings, but it also allows caregivers, clinicians, family members, and other healthcare personnel to change the language settings on-the-fly and present multiple languages for different members of the care team and patient or patient's family.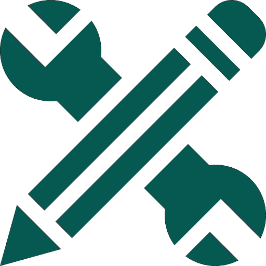 Can the RPM platform be customized to control who sees what?
Collaboration is ideal, but, burdening staff with items, selections, and tasks that are not geared toward them, individually, is NOT.  Furthermore, from a privacy perspective, and in order to maintain HIPAA compliance, not everyone in the care team should be privy to certain types of information. A privilege sharing system is essential. 
aTouchAway has an internal engine based on roles and rules.  Administrators can create roles and rules for care team members, clinicians, providers, and even family members. These roles and rules can vary in responsibility and have different levels of access. This ensures proper coordination of patient care, where everyone, who is granted access, is limited to the extent of their role when utilizing the system. This internal engine also serves to prevent duplication of efforts or bottlenecks while contributing to the patient's care.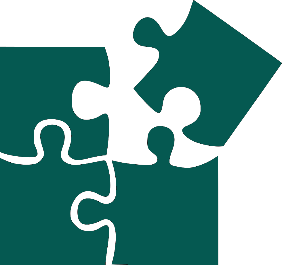 Does the RPM platform have the necessary flexibility when it comes to integrating with existing health IT?
Healthcare system interoperability is essential. New health IT system additions must have the capabilities to find, send, receive, and integrate information with existing health IT systems.  It is the key to truly drive a value-based model of care for the future. At a more practical level, administrators simply want any new technology to be fully interoperable with what exists currently.  
aTouchAway permits and supports deep integration with existing health IT systems, by pushing and pulling data to/from multiple sources while maintaining the patient's workflow in EHRs and EMRs.  Even if a legacy EHR system is deployed at a healthcare organization, standards-based data exchange, HL7/FHIR integration, can be utilized. Furthermore, we also offer custom API integration where necessary.  Naturally, we understand that every situation is unique, and there is a significant investment behind current IT systems. Therefore, we consistently work to achieve full interoperability with all EHR/EMR systems.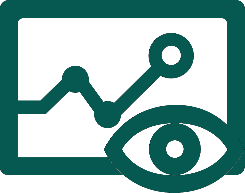 Does the RPM platform allow you to monitor your patients in real-time?
Remotely monitoring patients is essential, but late or delayed readings is not efficient, and, potentially, even dangerous. Timely communication of readings allows the clinician to understand the patient's progress in near real-time. 
aTouchAway fosters continuous and immediate access to patient data.  Patient compliance can be reviewed, vital signs can be checked, and the necessary intervention can be determined.  Automated protocols in workflows allow any healthcare organization to be in "cruise control" with assurances that the most up-to-date data is at your fingertips.  
The mTelehealth RPM Solution Powered by aTouchAway provides a unique experience to patients and care providers beyond what competitors may be able to offer. The Solution is proven to reduce readmissions, improve health outcomes, improve quality of care, increase patient satisfaction, and provide a significant ROI for any healthcare organization.