Remote Health and Patient Monitoring
Full Functionality In an Easy-to-use Solution
Setting up and using aTouchAway is a quick and simple process. Built specifically for non-technical users, aTouchAway doesn't rely on intricate passwords or complicated logins – it's designed for all types of users, regardless of age.
Improved Efficiencies For Better Care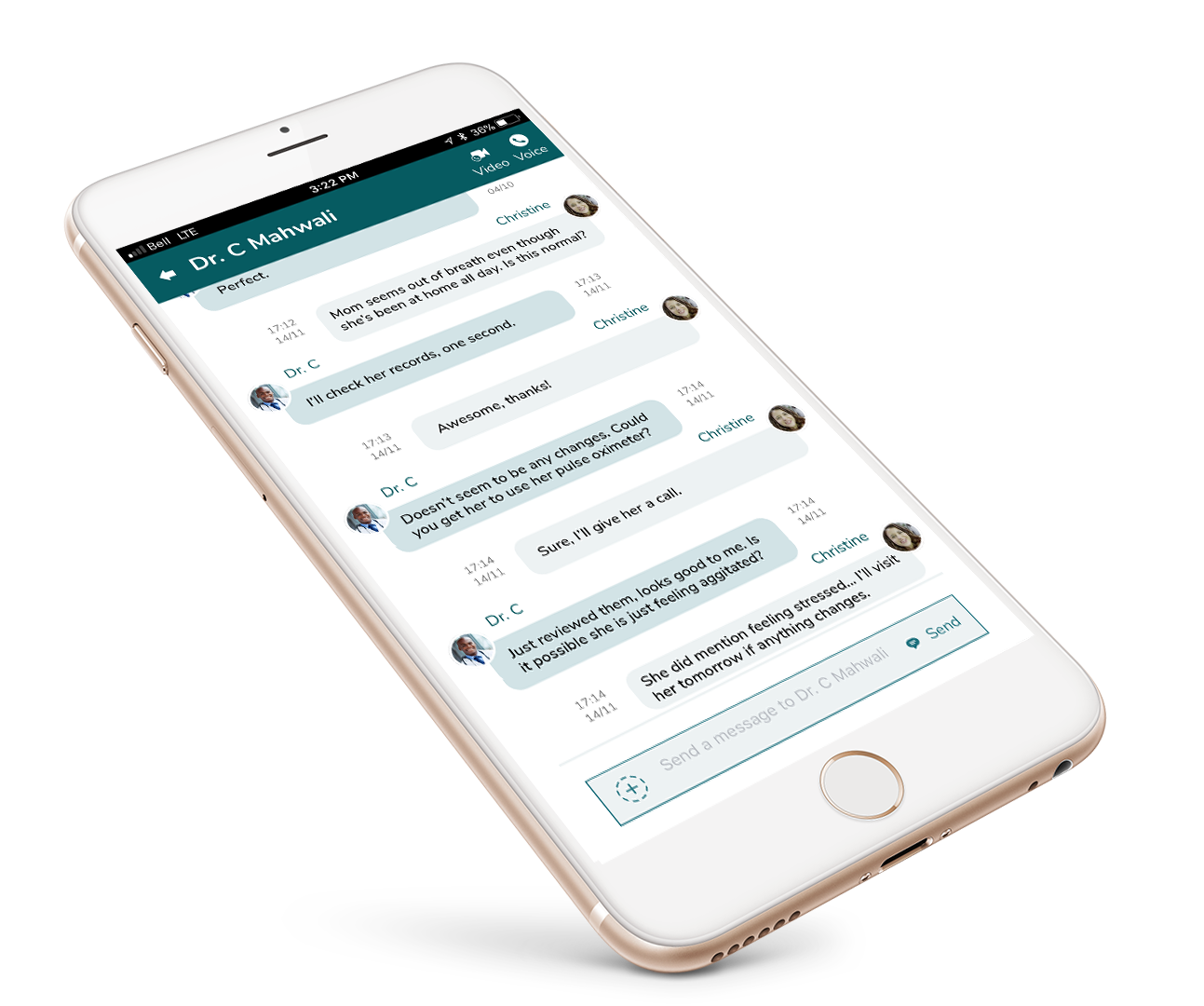 Integrated Home Health Devices
Patients can take their oxygen saturation levels or blood pressure readings and share the results with their respiratory therapist or physician, without having to leave their own living room. aTouchAway is able to acquire, track and report data from devices measuring the following Vital Health Indicators.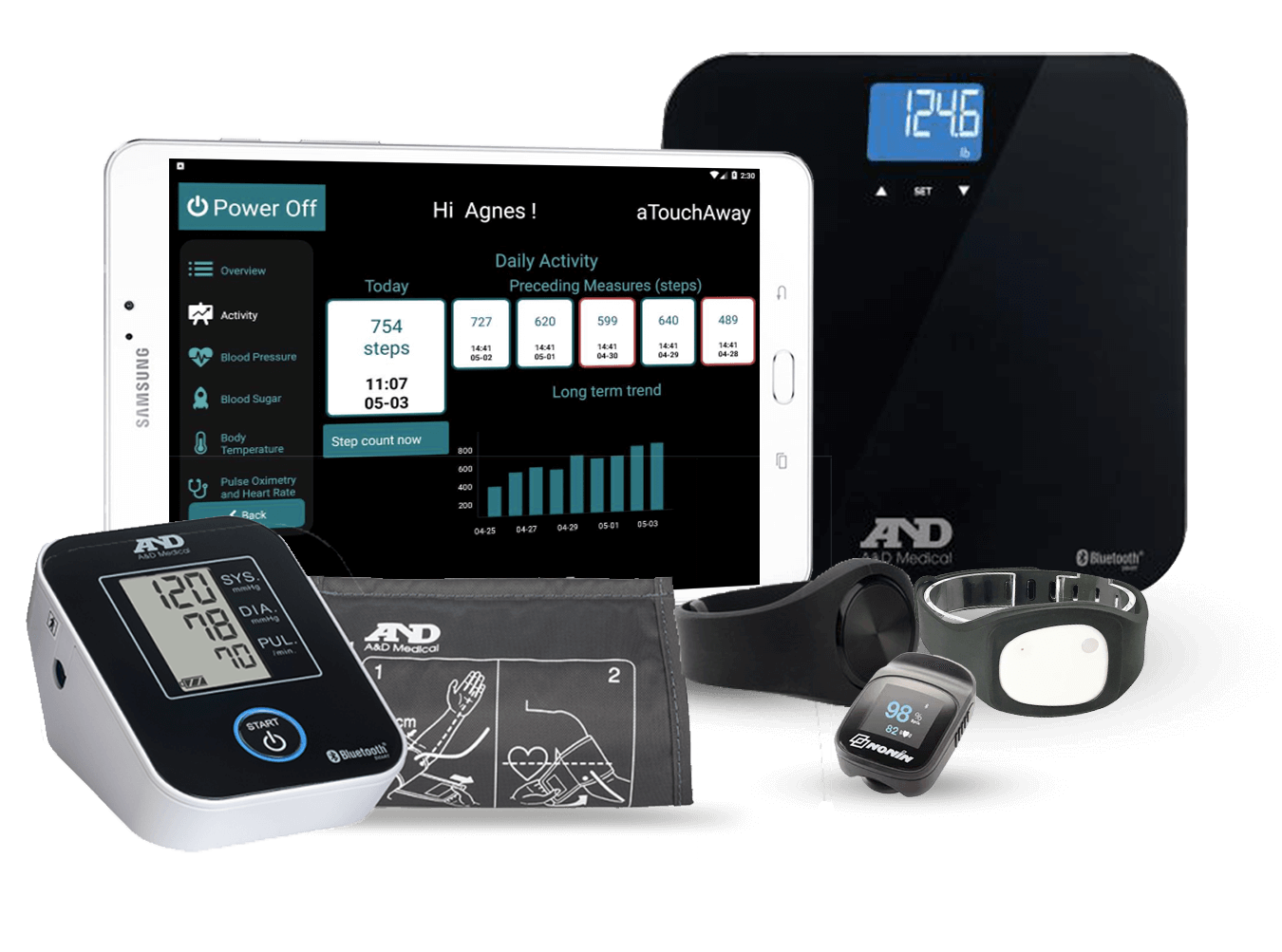 Comprehensive Care Plans
Coordinated Care Plans can be developed, modified and reviewed in real-time, giving you access to the most current and relevant information anytime, from anywhere.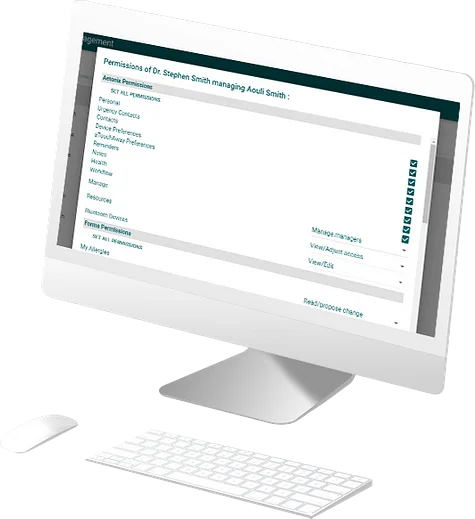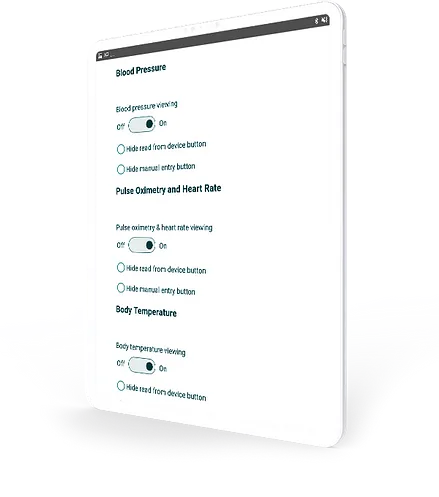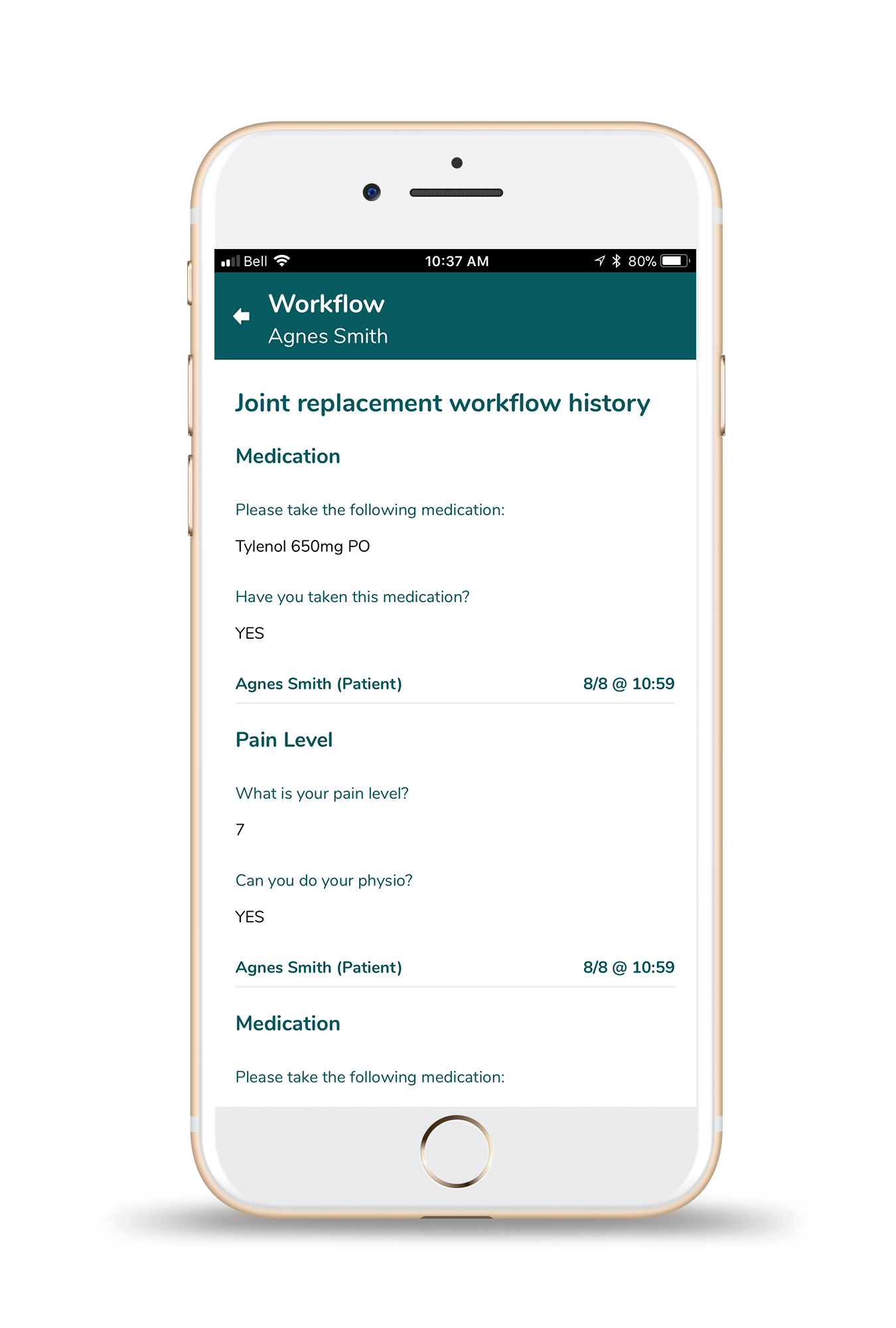 Customize Process with Easy-to-use Workflow Engine
Define the steps and logical paths of a workflow – the aTouchAway Workflow Engine will create your custom protocols for implementation.
Streamline costly and time consuming tasks and functions that currently require manual or personnel intervention.
Existing processes can be easily transitioned for virtually any process-oriented use case.
Data can be tracked, audited and used for value-stream mapping or trending data.
Use Case –
Pre & Post Operative
Women's College Hospital in Toronto, Ontario is using the aTouchAway Workflow Engine to provide SAME DAY joint replacement surgery!
6-hours from intake to recovering comfortably at home.
Read more HERE.