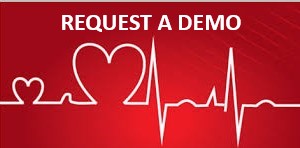 Full functionality in an easy-to-use solution
Setting up and using aTouchAway is a quick and simple process. Built specifically for non-technical users, aTouchAway doesn't rely on intricate passwords or complicated logins – it's designed for all types of users, regardless of age.
Improved efficiencies for better care
Communications & Messaging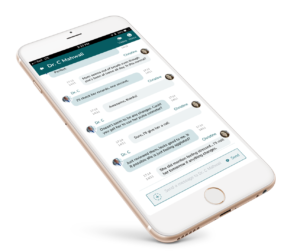 Video conferencing provides context otherwise missing from email, text messaging or phone calls. Check-in more frequently without leaving the office and see face-to-face in real-time how your patients are doing.
Text Messaging & Group Chat
Share important information and updates or ask questions from other care team members instantly. Everyone has access to the same up-to-date details as soon as they're available.
Custom Assessment Surveys
Ask for self-assessments on things like Pain Scale Ratings, mood levels, activity reporting etc. Fully customizable with easy to follow rating scales and yes / no question modelling.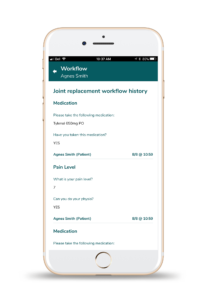 Reminders & Alerts
Easily set, share and respond to customized alarms, reminders, or alerts for things like medication reminders or scheduled appointments.
Priority Notification Trees
Predetermine a calling tree or a prioritized list of people or organizations to notify in sequence for incidents that are urgent or time sensitive. No answering services or call center subscriptions required.
Integrated Home Health Devices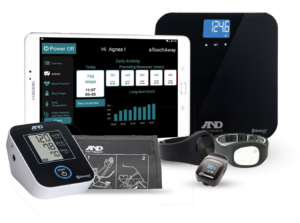 Patients can take their oxygen saturation levels or blood pressure readings and share the results with their respiratory therapist or physician, without having to leave their own living room.
aTouchAway is able to acquire, track and report data from devices measuring the following Vital Health Indicators
Oxygen Saturation Levels
Heart / Pulse Rate
Blood Pressure
Blood Glucose
Body Temperature
Weight
Activity / Step Counting
Comprehensive Care Plans
Coordinated Care Plans can be developed, modified and reviewed in real-time, giving you access to the most current and relevant information anytime, from anywhere.
Real-time Changes / Approvals
Approvals for Care Plan changes can be requested, received, tracked and implemented quickly and easily within the app.
Share Anywhere
Care plans can be shared across the entire Circle of Care – information is shared once, and is accessible 24/7 (by authorized parties).
EMR Integrations
aTouchAway integrates with integrates with leading EMR systems through HL7 and FHIR – contact us to see if the system your organization is using can be setup for automatic data transfer.
Timely Actions
Act on approvals, questions or requests for information on your schedule – aTouchAway let's you respond immediately, or store unactioned tasks for other shifts, or for when you're not actively engaged with a client.
Bring your own Device (BYOD)
Easy-to-use for even the most non-technical users with minimal learning curve and high user adoption. aTouchAway is device agnostic available for iOS or Android.
Per Patient Per Month – Unlimited Team Members
Special group pricing models on a per-patient per-month subscription. No additional costs to add an unlimited number of members to a patient's care team, realizes significant return on investment (ROI).
Customize Process with
Easy-to-use Workflow Engine
Define the steps and logical paths of a workflow – the aTouchAway Workflow Engine will create your custom protocols for implementation.
Streamline costly and time consuming tasks and functions that currently require manual or personnel intervention.
Existing processes can be easily transitioned for virtually any process-oriented use case.
Data can be tracked, audited and used for value-stream mapping or trending data.
Use Case – Pre & Post Operative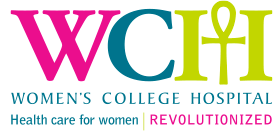 Women's College Hospital in Toronto, Ontario is using the aTouchAway Workflow Engine to provide SAME DAY joint replacement surgery!
6-hours from intake to recovering comfortably at home.
Read more HERE.