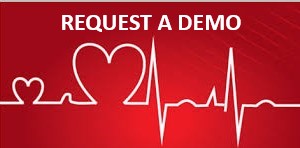 Fact Sheets
CMS has updated multiple fact sheets that summarize changes made through regulatory actions in response to COVID-19. View more resources available on CMS waivers and flexibilities here.
A full list of emergency declaration blanket waivers for health care providers implemented to date is available here. Additional fact sheets include:
Laboratory and Testing and Resources
CMS is committed to taking critical steps to ensure America's clinical laboratories can respond to the threat of COVID-19 and other respiratory illnesses to ensure patient health and safety.
CMS Hospitals without Walls Initiative
CMS is allowing healthcare systems and hospitals to provide services in locations beyond their existing walls to help address the urgent need to expand care capacity and to develop sites dedicated to COVID-19 treatment.
Frequently Asked Questions (FAQs)
Several changes in the IFC allow additional Medicare payment; CMS has issued FAQs addressing Medicare Fee-for-Service Billing issues.
Additional Resources for Stakeholders
CMS has developed a toolkit for stakeholder partners to help you stay informed on CMS and HHS materials available on COVID-19. Check back often for the most up-to-date information; please refresh your browser often to see the most up-to-date information.