wheezo
COPD and Asthma Management
Asthma is a growing public health problem with an estimated 340 million diagnosed with asthma worldwide.1 Closer to home, around 25 million Americans (8.3% of the total population, or 1 in 13) have asthma, with the respiratory disease being responsible for approximately 4000 deaths per year.2
A Deloitte Access Economics report highlighted that 45% of people living with asthma have poor control of their condition and that having asthma has an impact on an individual's quality of life.3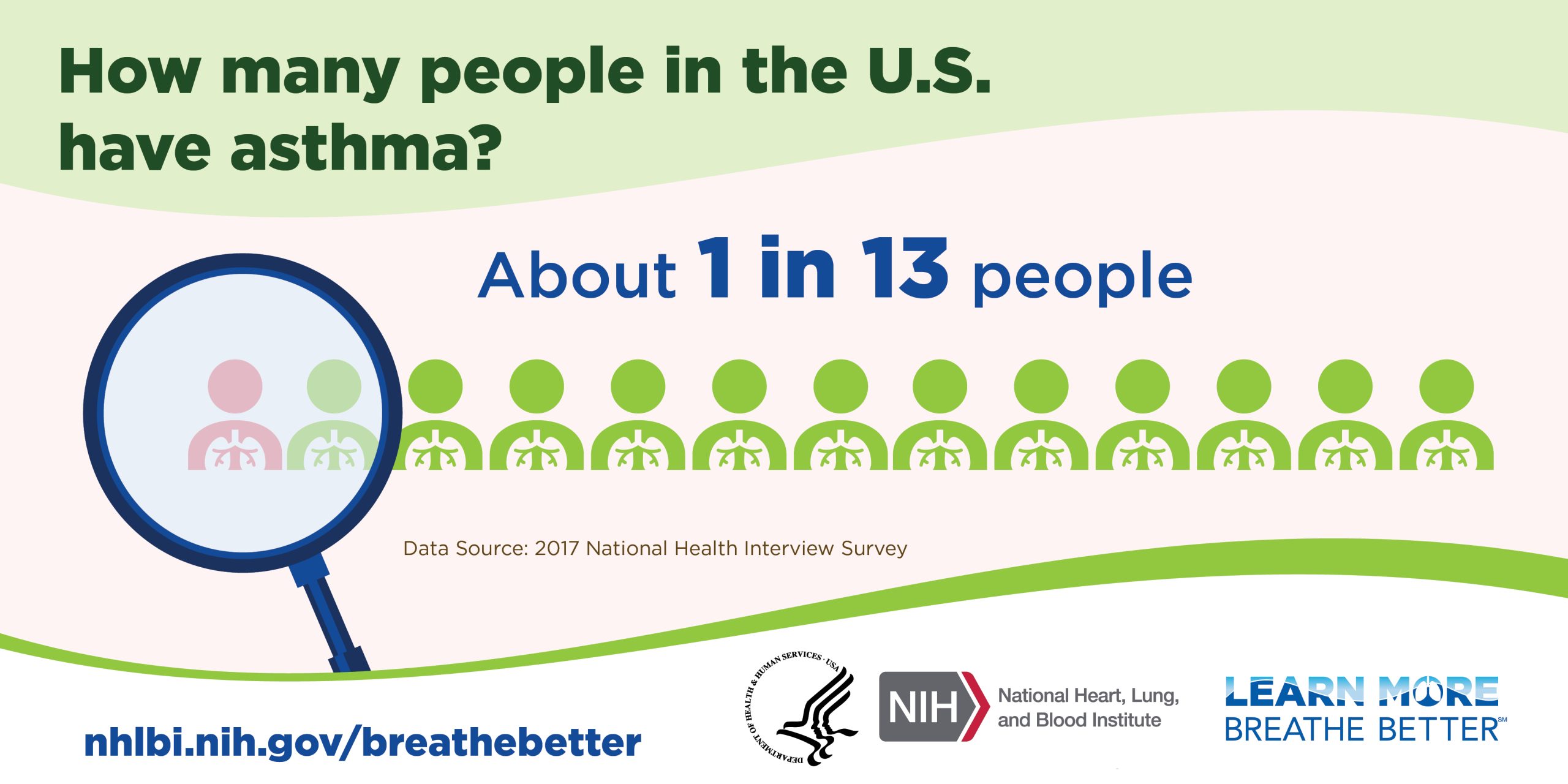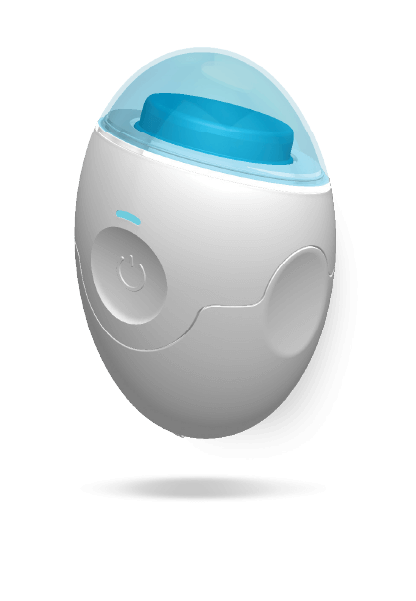 Better Disease Management
Given That Asthma Cannot Be Cured, Attempts at Reducing Costs and The Economic Impact of Asthma Should Focus On Better Disease Management
Wheeze monitoring provides quantitative and noninvasive information about the extent of wheezing in children and adults. It can assist in assessing the efficacy of the holistic management plan.
How can wheezo support you and your patients?
Digital tools that educate patients about asthma and motivate them to work in partnership with their physician to better self-monitor and self-manage their condition have been shown to improve asthma outcomes.4, 5
wheezo's total solution reduces subjectivity in the patient self-reporting of asthma symptoms by simplifying daily condition monitoring and allowing you to optimize your consulting.
✓ Empower your patients with a better understanding of their condition
✓ Coach better compliance
✓ View longitudinal data and leverage remote monitoring capabilities
Asthma Cannot Be Cured But It Can Be Controlled
wheezo is an asthma management tool in your hands.
Having access to innovative technology for the management of asthma can improve health outcomes.  wheezo may encourage and motivate people with asthma to self-manage their condition. It aims to assist patients with the management of their asthma symptoms, increasing awareness and knowledge of how asthma may affect them.
With user permissions, patients can easily share their data (wheeze recordings, symptoms, triggers, medication use) with their healthcare professionals to facilitate shared decision making.  wheezo assists patients with the self-management of their asthma in-between medical visits, extending care beyond the clinic.
wheezo helps to extend much-needed asthma care beyond the clinic
The device and app make up a secure, cloud-based mobile eHealth platform that records wheeze and other clinically relevant asthma symptoms.
The platform provides patients, and those that have been granted account access, with timely and regular access to implement a patients' Asthma Action Plan.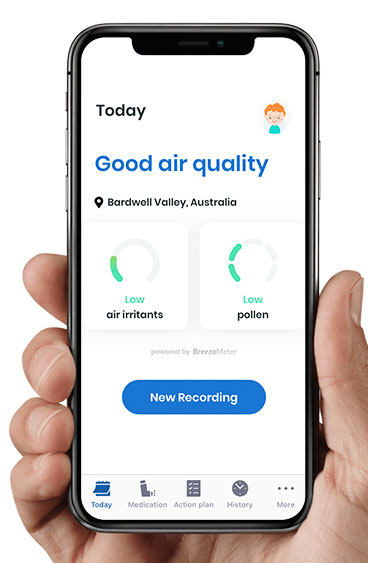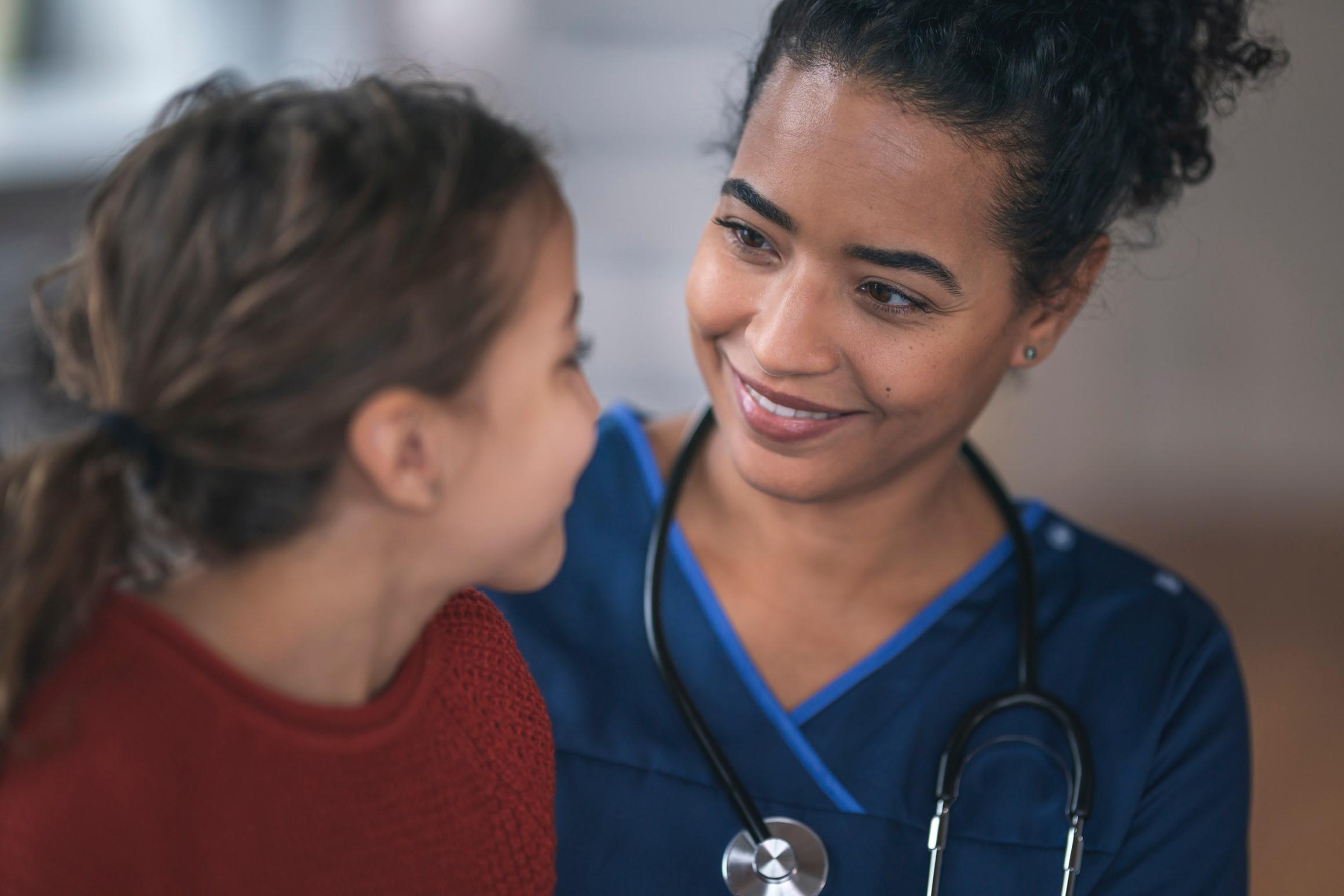 Patient Benefits:
Empower your patients with an easy way to share important data with their physician to receive timely updates to their treatment plan.
Supporting patient asthma management through:
✓ Medication reminders
✓ Pollen & air quality forecasts
✓ Digitized asthma action plan
Physician Benefits:
More data than ever before; to assess a patient's ongoing asthma control outside clinic visits. With detailed, longitudinal data around symptoms, triggers, and medication use.
Giving a detailed history by tracking:
✓ Medication compliance
✓ Asthma Control Test Scores
✓ Wheeze rate, Symptoms, Triggers, Peak Flow
Patients self-report and keep a log through the app.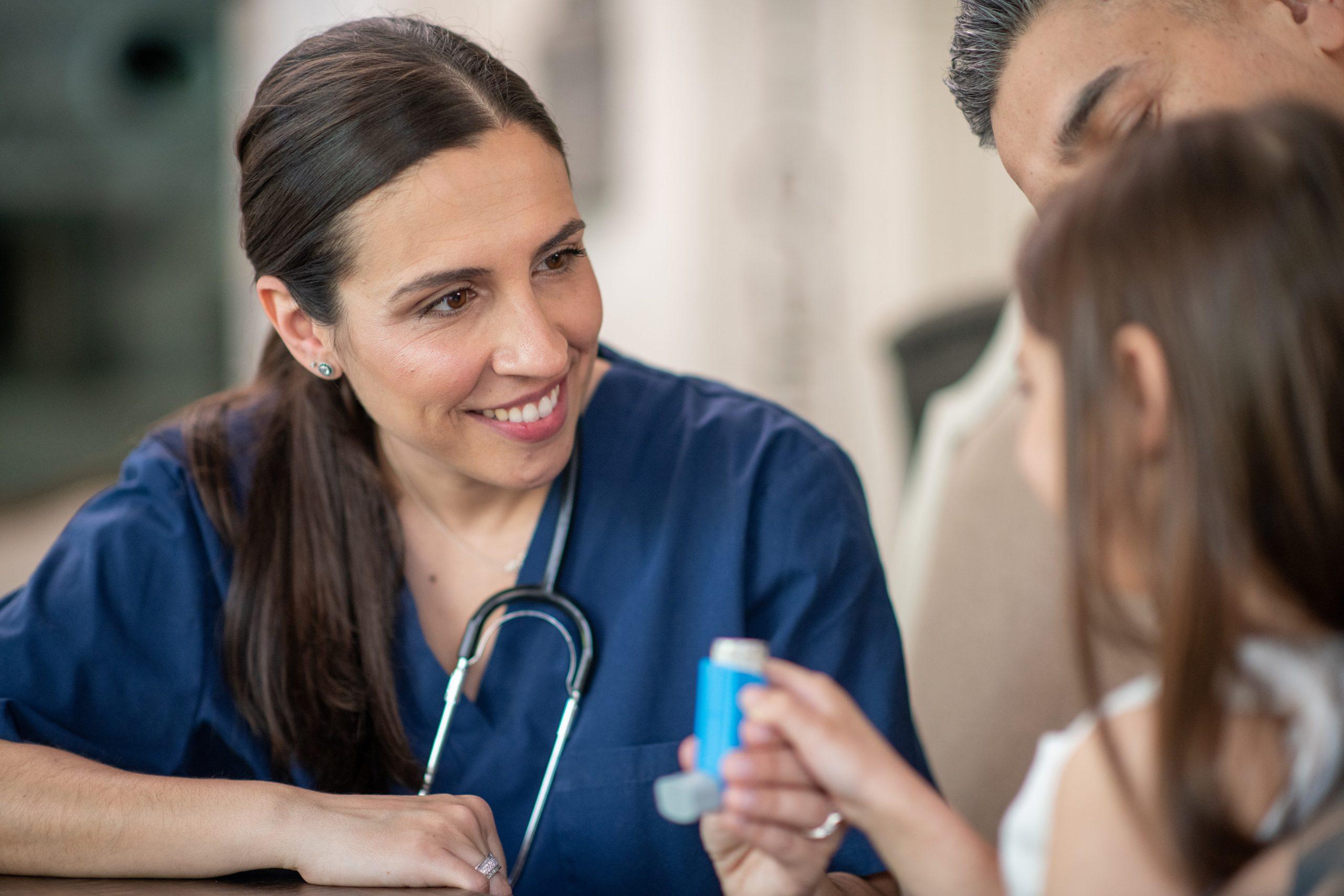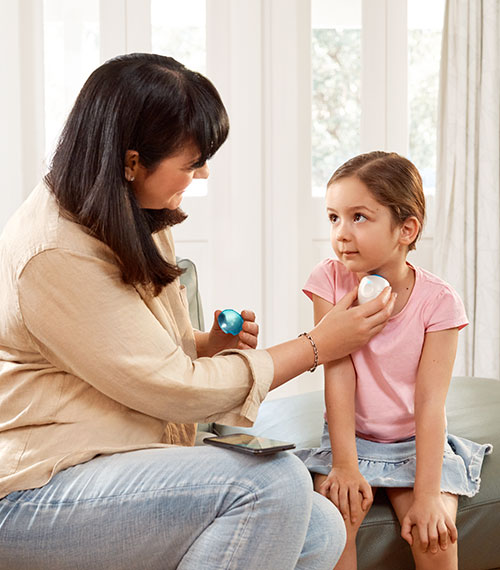 Assisting Asthma Management
wheezo is an eHealth Saas platform that uses a device and app to measure, record and assist asthma monitoring
The device and app make up a secure, cloud-based mobile health platform that records wheeze and other clinically relevant symptoms and signs of asthma
wheezo is easy and simple to use
wheezo has wheezo is entered in the ARTG, 327306, with CE Mark
FDA 510(k) cleared device
wheezo is developed in Australia
The Global Asthma Report, 2018. http://www.globalasthmareport.org/resources/global_asthma_report_2018.pdf
Asthma and Allergy Foundation of America. 2021. https://www.aafa.org/asthma-facts/
National Asthma Council, 2015. https://www.nationalasthma.org.au/living-with-asthma/resources/health-professionals/rethe-hidden-cost-of-asthma-2015
Lycett HJ et al. J Med Internet Res 2018;20:e293.
Miller L et al. JMIR MhealthUhealth. 2017;5(5):e57.
Victoria State Government, Better Health Channel, Asthma, September 2017. https://www.betterhealth.vic.gov.au/conditionasthma
Asthma UK, Connected Asthma, 2016. https://www.asthma.org.uk/globalassets/get-involved/external-affairs-campaigns/publicaconnected-asthma/connected-asthma –aug-2016.pdf