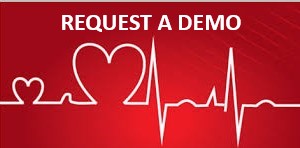 Mobile platform for remote complex care management
Simplify the complexity of managing the care of patients with multiple chronic conditions or complicated care needs.
Outreach made easy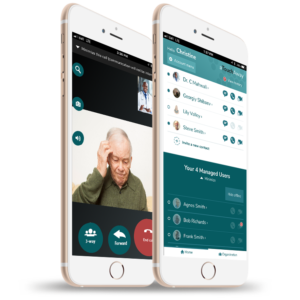 aTouchAway puts the patient at the center of care connecting the care team with a single tap.  Monitor your patients anytime, from anywhere and interact with them more frequently.  Easy-to-use for even the least technical users, aTouchAway is fully secure (HIPAA & PHIPA) and scales seamlessly.
Enable easier compliance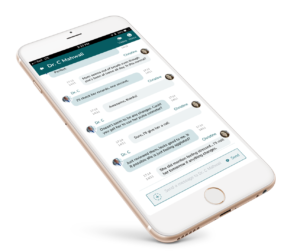 Complex care is complicated even for professionals – help your patients with self-care coaching, activity reminders, and automated protocols that you can standardize or customize quickly and easily to suit the unique needs of your patient.
Reduce Risk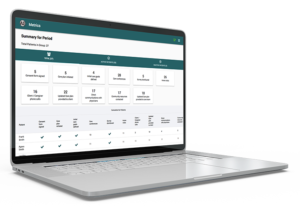 Proactively monitor your patients from anywhere.  Early intervention significantly reduces risks of exacerbation or complications – keeping your patients out of the emergency department.
Better patient experience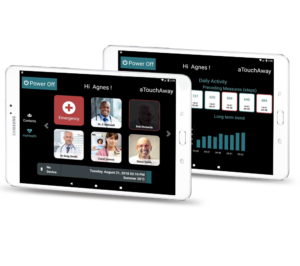 The clinical aspects of care are crucial,  but the best caregivers know it's about the people receiving support and meaningful one-to-one interactions.  aTouchAway patients are more involved, connected and in control of their own wellness.
Connecting the Circle of Care
The Circle of Care is a unique support network that forms around a person undergoing medical care or treatment.
We developed aTouchAway specifically for people with complex care needs
to bridge the gaps between all members of a patient's Circle of Care.
Keep everyone in the Circle of Care up-to-date and informed on a patient's status.  Communicate and share changes to their care plan or compliance with self-care activities, all in one secure and convenient place.
Empower
Give patients the tools they need to self-manage. From remote home monitoring devices to alerts and reminders, informed patients are at a lower risk of exacerbation or emergency room visits.
Streamline
Build workflows for routine processes – from basic three step protocols to customized multi-variant conditions.  Easily automate approvals, processes, forms, or status based instructions without needing the IT department.
Innovating for Better Health
"What we've started to do is figure out ways these new types of technology – like apps and wearables – can make healthcare better." Learn how  one Aetonix client is using new innovations to move towards a "virtual hospital" model.
Not sure how to get started?
At mTelehealth, our customers and their patients are critical to us.  We are pleased to offer customization or help with setup and deployment – let us know if you have any questions about how aTouchAway could benefit your organization.